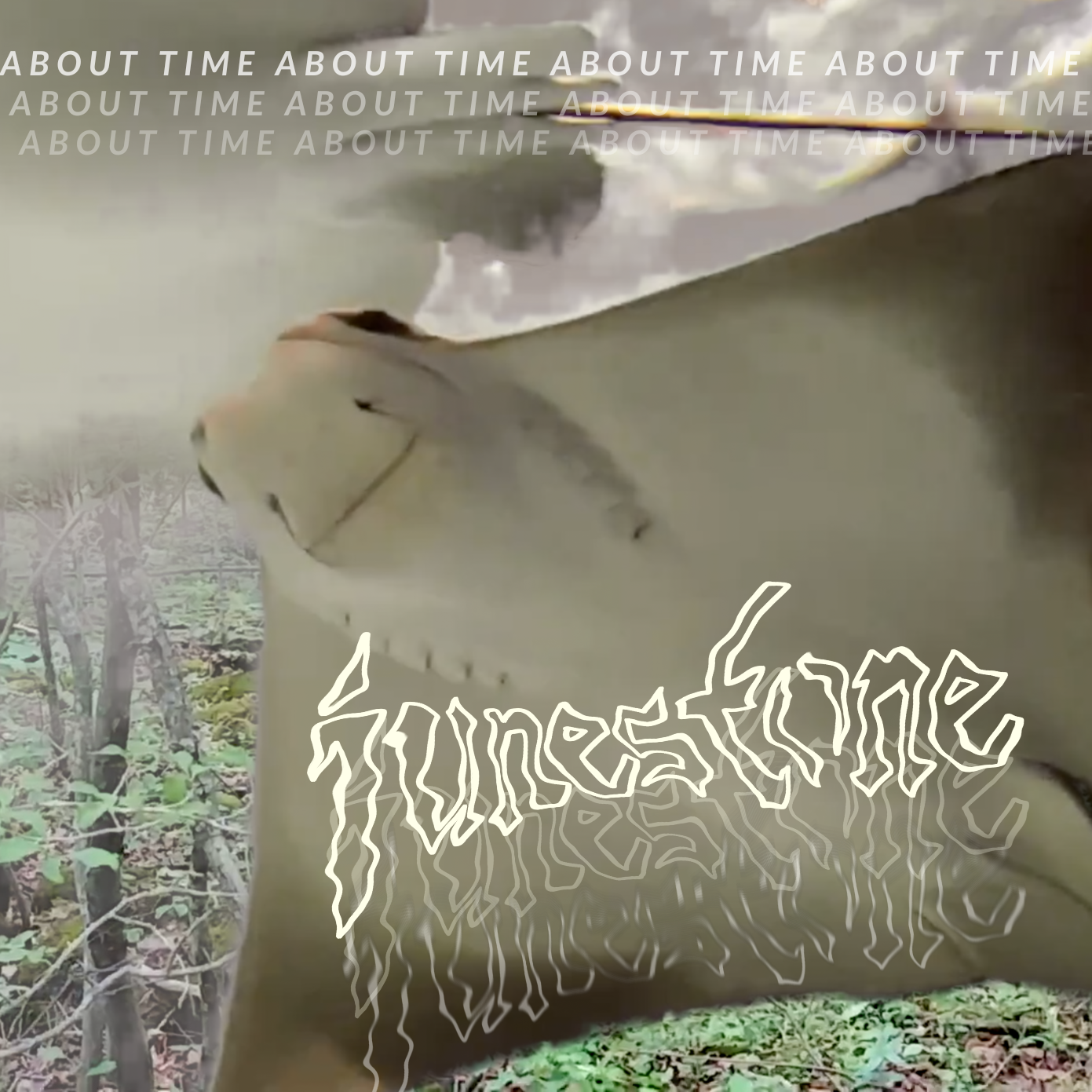 Junestone re-releases "About Time", November 2023
During a stay in Banff, Alberta, Olivia found herself staring at mountains and walking up them. The lyrics of "About Time" reflect the landscape she saw and experienced there, referencing mountains, stars, and moonlight. Writing "About Time" coincided with a period of deep contemplation for Olivia. The lyrics happened quickly and formed while hiking down Tunnel Mountain. They express the grief and discomfort of redefining one's identity after the loss of a meaningful friendship.
A slow and careful ballad, Junestone's latest release "About Time" features Olivia's clear and airy vocals over a bed of dreamy piano, brooding drums, and sparkling guitar. Junestone recorded their parts live in keyboardist Ian's basement apartment, in fall 2019. Olivia's vocals were tracked a year later in guitarist Borys' kitchen. An unfinished version of the track was released exclusively on YouTube in April 2022 set to a montage of phone videos of a camping trip near Georgian Bay, a music festival in Las Vegas, and a vacation in Hawaii. The same music video was re-released on November 26, 2023, with the newly finished audio on VIMEO. Mixed and mastered by Ian, "About Time" is finally available on Spotify, Apple Music, Bandcamp, and streaming platforms everywhere.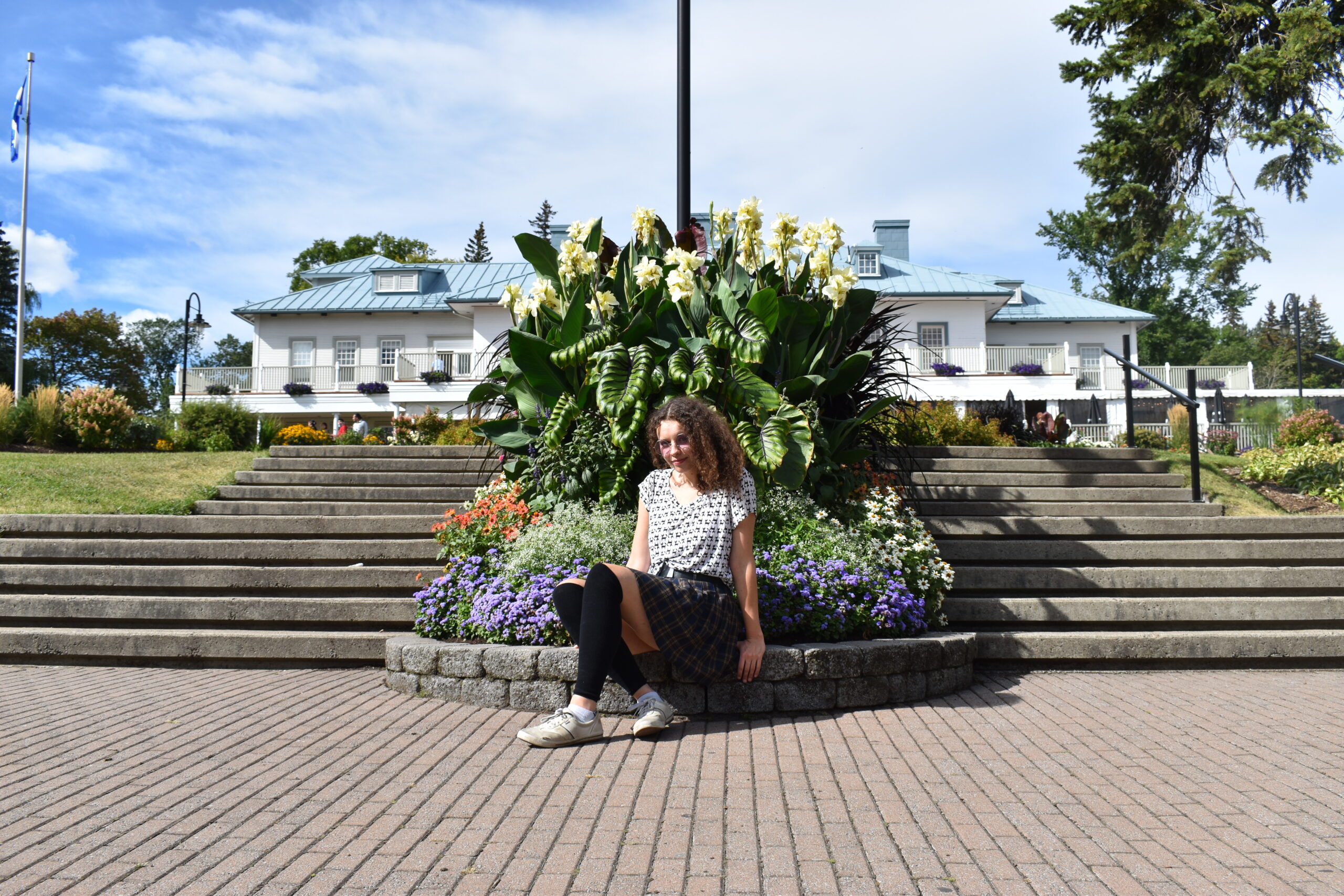 Named for the sixth month of the year and a semi-precious stone said to protect travelers by night and water, Junestone is the musical outpouring of alt-funk fusion bassist and jazz-pop vocalist Olivia Brown. Grounded in America's Classical Music and 90s alternative hits alike, Olivia's take on songwriting is dynamic, refreshing, and as sincere as it is beguiling. As some audience members have put it, Junestone is fresh, funky as hell, and an undeniable vibe.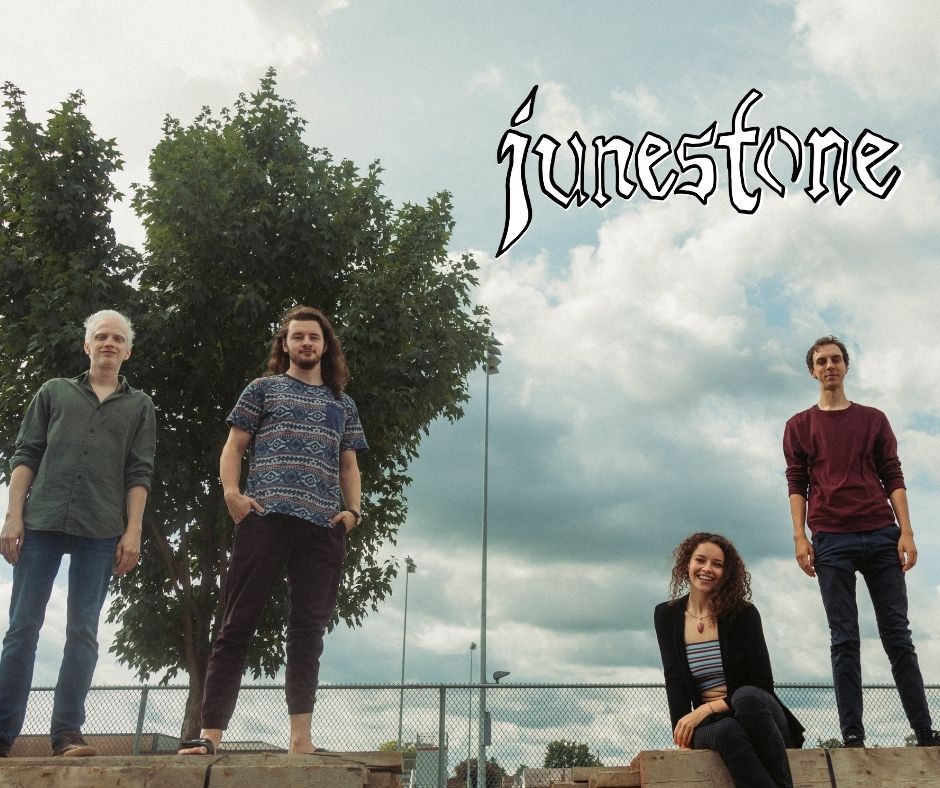 From left to right: Borys Franiczek, Ian Aisling, Olivia Brown, Justin McHugh
Junestone is currently based out of Hamilton, Ontario, where Olivia was born and grew up. Often inspired by images of Hamilton and other Canadian landscapes, lyrical themes usually depict moments of self-realization, assertiveness, and having a great time. Olivia is currently working on mixes for 10 original Junestone songs, several of which are set for release in 2024.
Recordings and live shows often feature three of Olivia's favourite friends and musicians, Borys Franiczek (guitar), Ian Aisling (keyboards), and Justin McHugh (drums). The band's performance experience includes T.U. Jazz Fest 2020, Ontario Place Summer Live Music Festival 2021 and 2022, and Royal Botanical Gardens' SummerTide and WinterTide events in 2022 and 2023. More information about upcoming shows can be found on our event page.